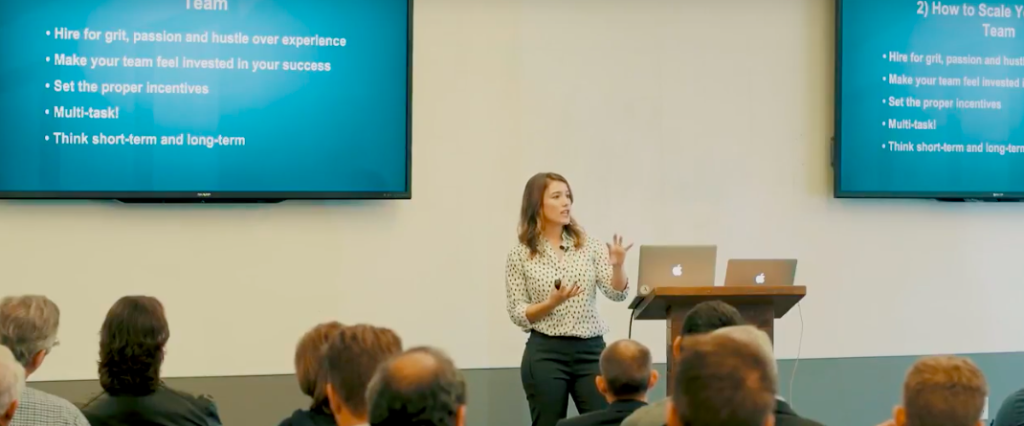 This Thursday, May 24th, a stellar group of leaders are sharing their learnings and best practices in SaaS. Our first Simply SaaS Forum was a lot of fun and the presentations were very insightful. Here is a recap with full-videos of each presentation.
The wide variety of speakers on Thursday have compelled me to write a quick How-To Guide to get the most out of the afternoon.
From our observations and talking with past attendees of the first SimplySaaS Forum there are a few ways to make the most of it.
First, here are the speakers of the event and timing:
Peter Mansel – VP of Sales at Rigor – Speaking from 1:30-2:00 p.m.
Kevin O'Malley – VP of Marketing at SalesLoft – Speaking 2:00 – 2:30 p.m.
Break for 15 minutes
Matthew Swanson – Chief Software Architect at Commissions Inc. – Speaking from 2:45-3:15 p.m.
Katie Christian – VP of Strategic Accounts, Previously VP of Customer Success at SalesLoft – Speaking from 3:15-3:45 p.m.
Break for 15 Minutes
Scott Voigt – CEO of FullStory – 4:00-4:45 p.m.
Getting the most out of this event obviously depends on your unique situation, however, there are certain patterns folks used last time to make the most of their time.
Pattern 1: Plan on working from the Atlanta Tech Village that afternoon. Octane (Revelator) is open and available with space, coffee, and wifi so if you need to make calls or comb through email, it's easy.
Pattern 2: Focus your time on 1 or 2 speakers. Unless you're a founder of an early stage company, going to every session is likely not a good use of your time. However, if you're in sales, listening to Pete Mansel for 30 minutes will be incredibly valuable. Same goes for all the speakers and their respective fields. I mean Kevin O'Malley started B2B Camp and Katie Christian was the 7th employee at SalesLoft (now they have over 250!). Their insights will no doubt advance your company or career.
There will be many valuable tidbits.
Pattern 3: Plan on joining the keynote speaker. Scott Voigt is a low key, monster executor. FullStory started out in a completely different space, pivoted, and now is one of the most successful SaaS companies in Atlanta and the Southeast. What makes this story so fascinating, besides Scott and his intelligence, is he and his team of former Google Engineers built FullStory their way — product first. It will be fascinating to learn his story and the key decisions they made to make FullStory what it is today. If you're an aspiring entrepreneur, this is a must-make talk.
Pattern 4: Be transparent with what you're looking for. After Scott's talk, we're opening up the community room to talk shop. Some people call this networking. The one consistent feedback from the first Simply SaaS Forum was to keep this portion going longer. It seems like the majority of folks are looking to hire, make moves, pitch an idea, or just start something. The networking was fruitful for numerous attendees last time.
Either way, the line up for Thursday is one worth making the effort. Over 100 people have already signed up!